What does the Client gain with SAP S/4HANA Cloud?
The prepared business scenarios allow users to learn best practices without the need for detailed analysis of the current business processes. As a result, the Client benefits in a number of ways:
reduction of operating costs by using standard processes in the organization

ability to manage multiple geographic regions, branches, subsidiaries, and ledgers meeting global as well as country-specific reporting requirements

increased operational efficiency and compliance with regulations

empowerment of business and technical users with the available configuration options

first experiences with SAP S/4HANA Cloud thanks to the available tests with a built-in guide

ability to update and change configuration according to the Client's needs using the Application Life Management SAP S/4HANA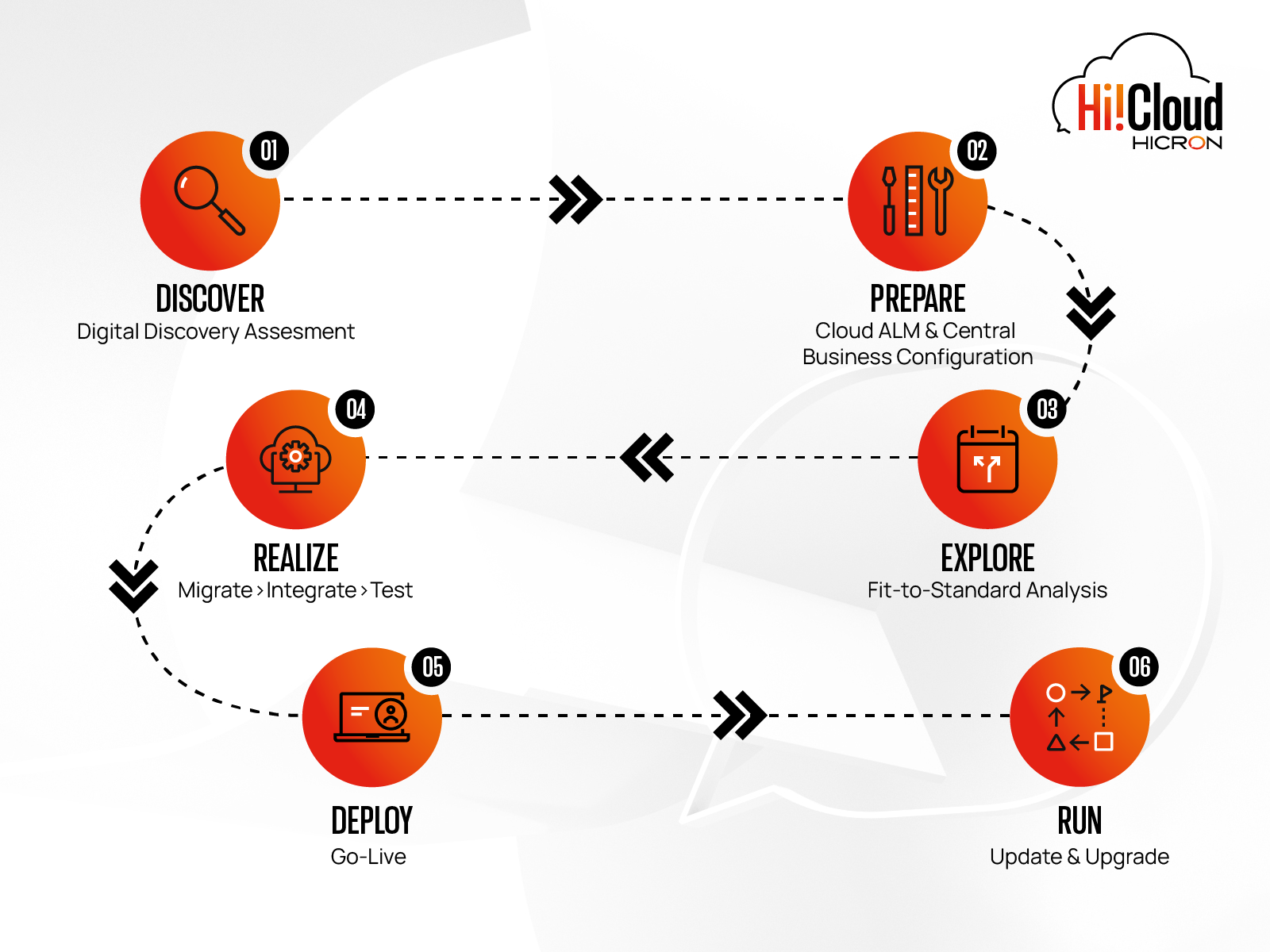 Ready-made scenarios in SAP S/4HANA Cloud
Lack of knowledge of the SAP system's capabilities in the initial project phase, the so-called analysis, is a frequent challenge for our Clients. At this stage, we work with the Client to determine the shape and goals of the software, taking into account the processes already in place in the organization. At this point, consultants are asked the following questions: "How do other companies do it? How can this problem be solved in SAP?". To make them easier to answer and standardize the approach of partners and consultants, SAP provides over 1000 ready-made business scenarios for S/4HANA Cloud. Most of these scenarios cover the most common requirements in organizations. The defined business scenarios can also be modified depending on the needs of Clients, allowing for system customization and flexibility.
If you are interested in the list of Best Practices available in SAP S/4 HANA Cloud, please contact us using the contact form.