In this article we are briefly presenting HICRON's FIORI apps enabling processing of SAP Warranty Claims by both own employees and external partners like e.g. dealers. Using newest SAP User Experience technologies warranty business can be managed in flexible, simple and convenient manner increasing significantly processes efficiency.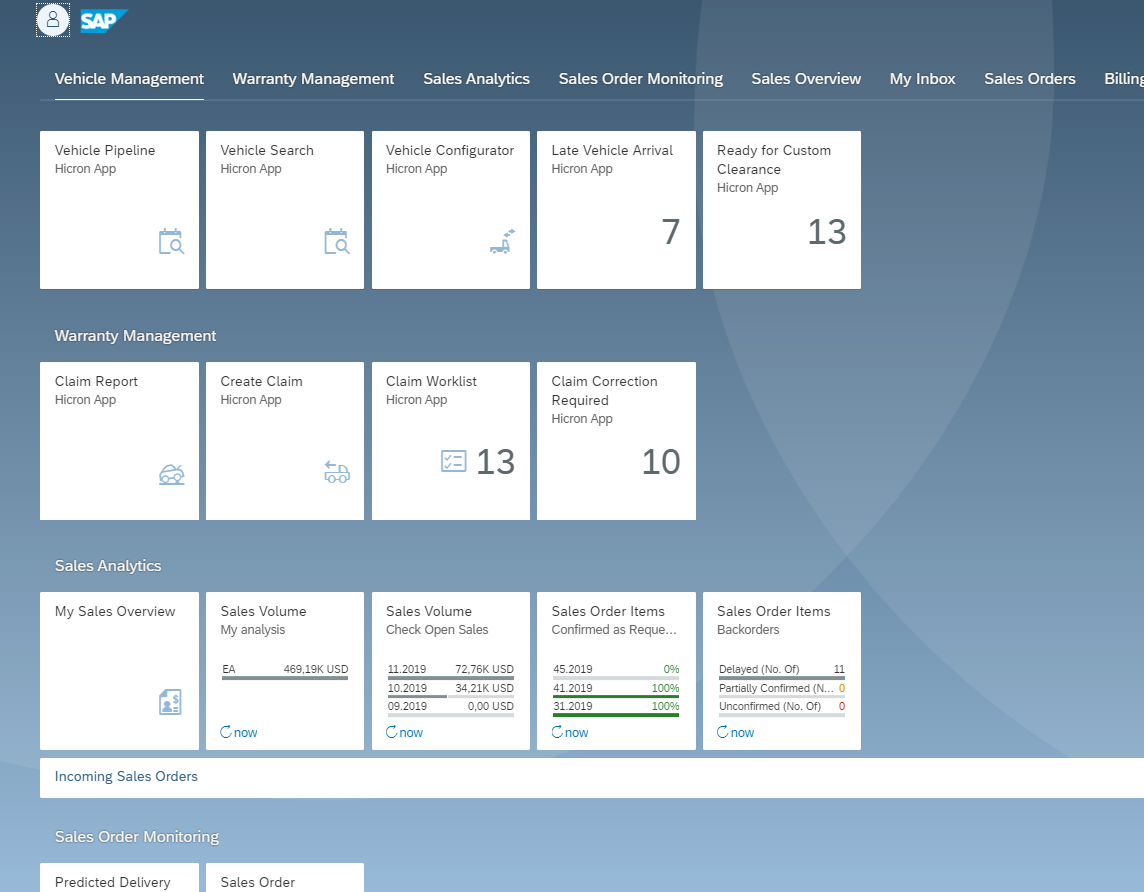 BUSINESS SCENARIO
The main goal of Hicron solution is to enable processing of complete SAP WTY module through FIORI, in such a way, that both own employees and external partners will be able to benefit from newest interface and technologies.
An exemplary business case for automotive importer <-> dealer scenario is a creation of warranty claim after vehicle repair. SAP FIORI is used as a portal through which Dealer is able to access and communicate with Importer backend SAP system.  Warranty employee can use the Create Claim application on his smartphone, tablet and submit warranty claim to distributor within minutes after the actual repair. Dealer's employee selects car which has just been repaired and then, within a few simple steps, warranty claim gets created and submitted towards distributor. Intuitive FIORI application presents all recall campaigns which affect selected vehicle, catalogue of available labour operations with linked operation times and also spare parts list. Moreover, live pricing information is shown so dealer immediately sees claimed reimbursement amounts for each item. Then, summary of entered data is presented, where dealer can check whether claim information is complete and correct. With set of VSR/BRF+ validations, system verifies car mileage, previous WTY claims created for the same vehicle, combination of labour operation & claimed spare parts and any other business rule which needs to be verified before distributor accepts WTY Claim. Everything is working in real-time with backend SAP system, updating and presenting live data from SAP WTY module. Of course, apart from mobile scenario, FIORI application can be also used on desktop computers significantly accelerating Warranty Claim creation time, and minimizing erroneous data at the same time.
Additionally using Embedded Analytic tools dedicated FIORI claim reports, and worklists were implemented. Time-critical content is pushed to the users presenting a number of claims requiring their attention currently like e.g. required amendment, manual claim approval.  Clear presentation of warranty data, user friendly design and possibility to perform actions on multiple warranty claims at once, all that empowers employees to make better decisions, faster and at the point of decision.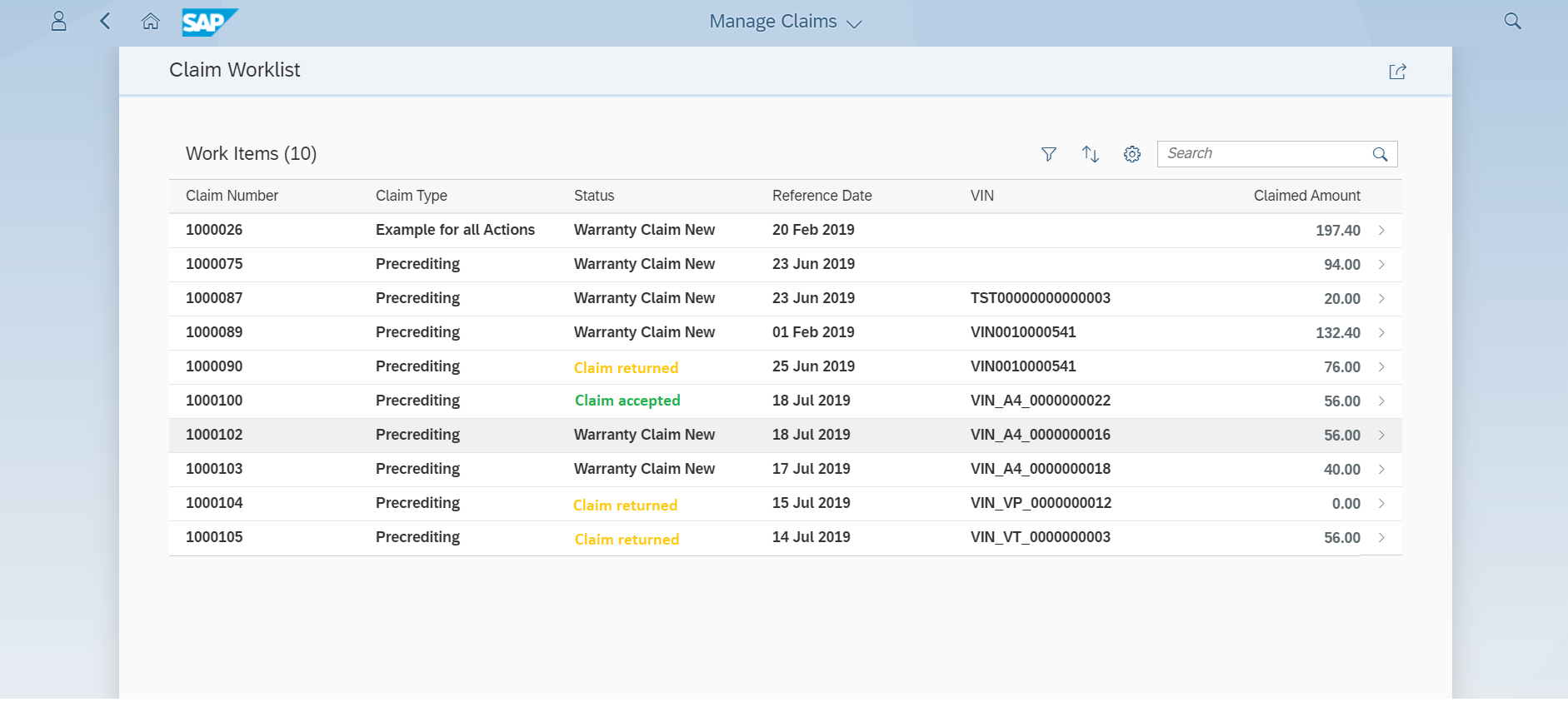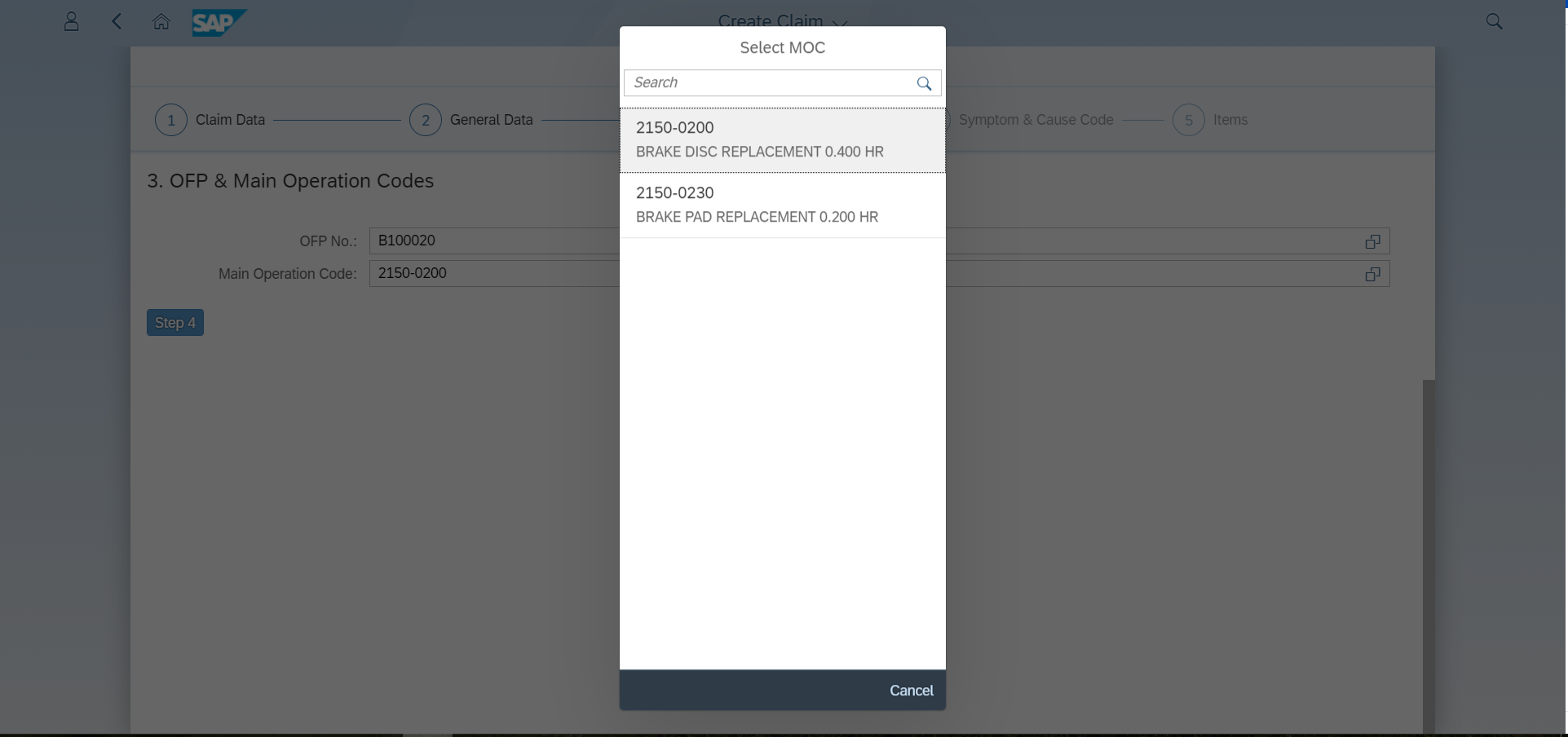 SOLUTION FEATURES
online integration with the back-end SAP Warranty Claim Processing module

online integration with the back-end Labour Operation & Spare Parts Catalogue

online integration with the back-end SAP Vehicle Management System, fetching all vehicle data

check WTY claim completeness against Recall Template

live pricing information labour, spare parts and external services like towing

VSR/BRF+ Business Rule Validations based on defined Business Rules

at a glance status of submitted warranty claims and option to re-submit claims which have been returned for correction

status of daily warranty workload at a glance

option to jump between report view and Warranty Claim details

possibility to perform actions on multiple claims at once

time-critical content is pushed to the users

responsiveness – can be used on any device (desktop, tablets and mobile phones)

user friendly interface based on FIORI UX standards
BUSINESS BENEFITS
complete warranty claim processing enabled for employees and external partners e.g. Dealers

accelerated Warranty Claim management time with minimized erroneous data

users can respond to the changes anytime, anywhere once they occur via phone, tablet

reporting, worklists and analytics providing full visibility and control for complete real-time warranty process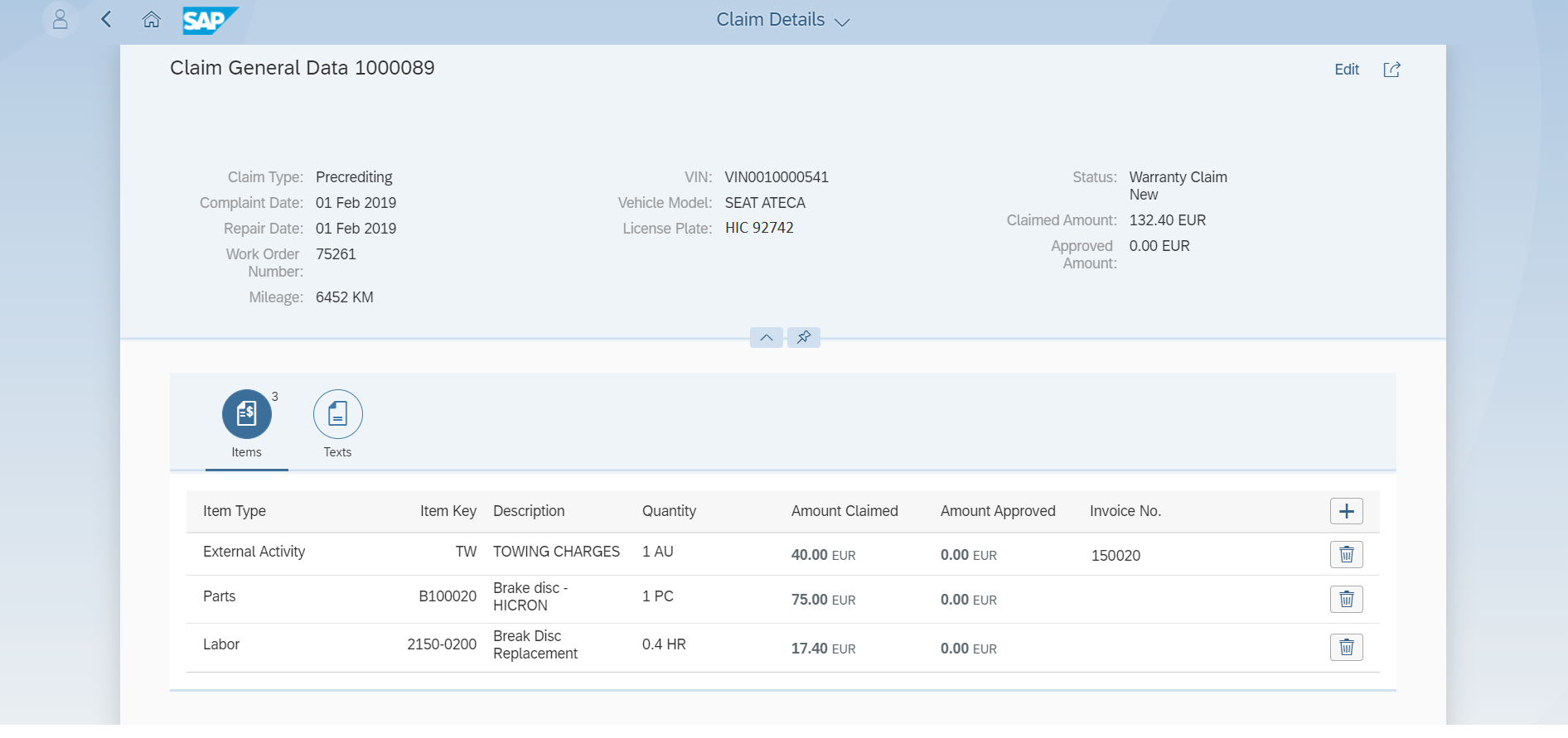 For which companies?

Automotive, Vehicles, Heavy Machinery:
OEMs

Importers/Distributors

National Sales Companies
Technical requirements:
SAP S/4HANA (or SAP ECC) system with SAP Vehicle Management System and Warranty Claim Processing modules