Charity events are part of the company's operation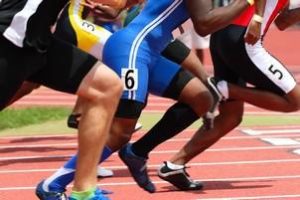 Hard data confirms the growing number of running enthusiasts: Warsaw Marathon in 2002 hosted 307 runners, 11 years later 8,550 people participated in this event. Almost a 28-fold growth in participant numbers made the capital's marathon the 14th largest running event in the world.
In addition to improving your health, running also brings about other benefits. Running events have become a great opportunity to promote charity causes as well as encouraging fundraising for the needy.
Wings for Life World Run
34 countries in the world host the Wings for Life World Run, founded on the "We run for those who can't" philosophy. It is an original event in which the finish line chases the runners. The idea behind the event is to unify all runners, thus the run begins at the same time, regardless of time zone. Half an hour after the start, the finish – a special car – begins to follow participants. It the car overtakes somebody, this person ends their run.
All profits of the Wings for Life 2014 run – 3 million euro – were donated to research into the treatment of spinal cord injuries. To date, the record holder completed 80 km, the female record holder covered a distance of 55 km. The polish run took place in Poznań, where the finish caught up with the winner in the male category at the 49th kilometre and the winner in the female category at the 40th kilometre. The next edition of the event has already been announced.
Run for Maciek