An Intelligent Enterprise is an organization capable of using the latest technologies to turn insight into action across the business – in real time. As a result, they are able to launch new business models, accelerate data-driven decision taking and process automation, deliver exceptional experience, drive new revenue streams and more. Being an Intelligent Enterprise is key to building competitive edge and acquiring consumer loyalty no matter what industry you are in.
SAP's strong belief is that every company needs to address 3 key challenges in today's economy:
Leverage synergies to minimize costs of funding innovation

Deliver a next generation customer experience in a world of disruption

Better engage employees to attract and retain top talent
SAP strategy is built on a framework of three techinical components that every company must have to become an Intelligent Enterprise: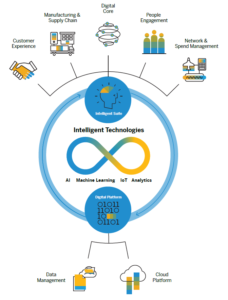 Intelligent Suite. An integrated modular system of line-of-business (LoB) applications that enable customers to share information across functions to better understand consumers needs and day-to-day operations.
Digital Platform. Data management and cloud platform technologies to accelerate integration of the growing volume of data in the intelligence enterprise, so that customers can understand them in real-time.
Intelligent Technologies. Technologies and tools that transform intelligence into business outcomes such as analytics, artificial intelligence (AI), machine learning (ML) and the Internet of Things (IoT). They are provided within a digital platform, embedded in intelligent suite applications and integrated with SAP as well as other systems.
SAP S4HANA with its real-time data base access, Fiori UX and modular application approach is an answer to business needs.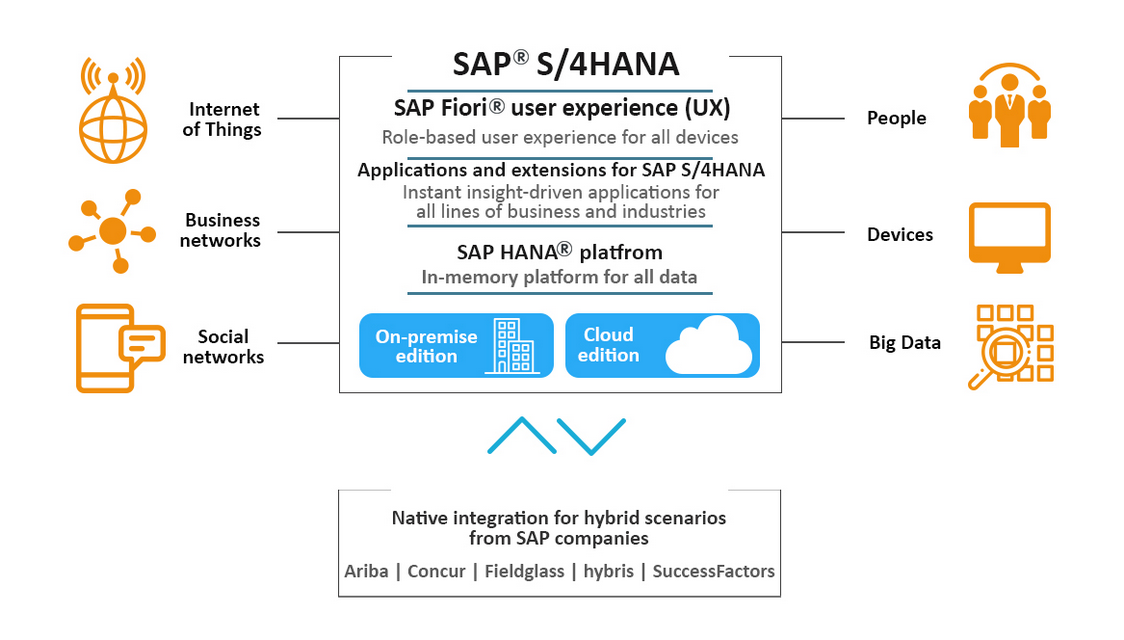 Time for S4HANA
Hicron works closely with its automotive partners to present the intelligence enterprise concept and implement the SAP S4HANA platform (on-premise, cloud). There are two main areas which customers are most interested in:
What are the key benefits for automotive companies implementing SAP S4HANA?

How to move to SAP S4HANA?
S4HANA key benefits for the automotive industry
Sales
Maximize sales with order and contract management

Improve transparency of pricing policy and incentives campaign

Drive and manage sales performance by embedded analytics

Improve vehicle configurator

Support your sales force and sales manager
Procurement
Centralize procurement processes

Streamline operational purchasing

Automated sourcing and contract management

Gain in-depth purchasing insights
Supply Chain and Manufacturing:
Provide more accurate commitment dates for dealers

Streamline warehouse management of parts

Optimize inventory levels and processes for parts management:

Integrated business planning,

MRPs: live, predictive, demand driven

Predictive analytics

Machine learning

Invoice Vendir Management

Maintain service agreements

Improve production planning and demand scheduling (PP/DS)

Accelerate production operations
Finance:
Simplify accounting and financial closure processes

Real-time Profitability Analysis

GR/IR Reconciliation and accrual calculation

Comprehensive analytics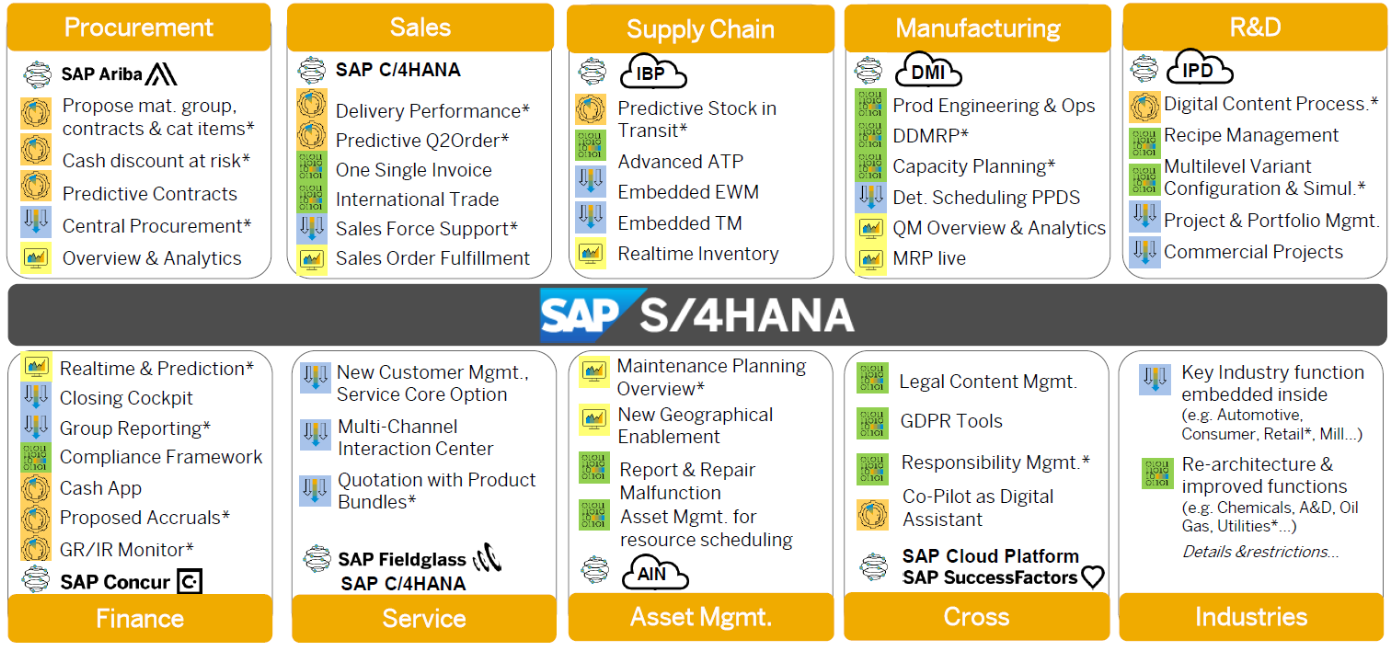 If you'd like to get more information about S4Automotive, please contact our consultant by chat.