There are several myths surrounding the profession of a consultant. Let's begin with a twist.
WHO AN SAP CONSULTANT IS NOT?
An SAP consultant is not a project manager.
A project manager handles projects in terms of methodology, risks, providing resources, monitoring the scope of the project, and many other matters related to the organization of work. An SAP consultant is a specialist in the functionalities of the solutions offered – their main task is to set up the system to meet the client's business expectations. Of course, there may be situations in which a consultant performs the duties of a project manager, or maybe a project manager changed careers and has module experience. However, these are rare cases, and will certainly work to the benefit of the project.
An SAP consultant is not a programmer.
If a consultant is familiar with the ABAP programming language in which SAP is written, it is a big plus for them, because they can debug (check for performance and errors) specific solutions on their own. As a rule, however, consultants are not programmers, and if an extension needs to be written, at Hicron this task is assigned to a dedicated team. When starting their career path, a consultant learns SAP standards and passes a certification on them. However, this knowledge is related to configuration, not the programming language.
A consultant for a module from a given area is not (but may be) a specialist in the area itself.
SAP is divided into modules related to different areas of business activity: finance, sales, purchasing, production, etc. Consultants are usually specialists in specific modules. There are people with extensive experience who are familiar with more than one module, but at the beginning of the career, and even throughout its duration, one module is usually dominant.
Consultants are not categorized by the industries or markets in which they operate. SAP is a universal language, so to a large extent the sales module will work the same in the automotive industry and in the food industry. Of course, getting to know the realities of an industry is very important, but every consultant can prepare for it as part of a project. It is true that there are solutions dedicated to specific industries, but this is due to their specificity and is not common.
A FICO (financial and controlling module) consultant does not have to be an accountant, although such knowledge and experience will certainly make the job easier. Nothing prevents a financial consultant from learning all the accounting aspects while learning the SAP system standard, but if they bring this background to their consulting work from previous professional experience – it will certainly make things easier. Similarly with logistics modules and graduates in this field of study. Specialized education or industry experience is not a requirement, but it certainly works to your advantage.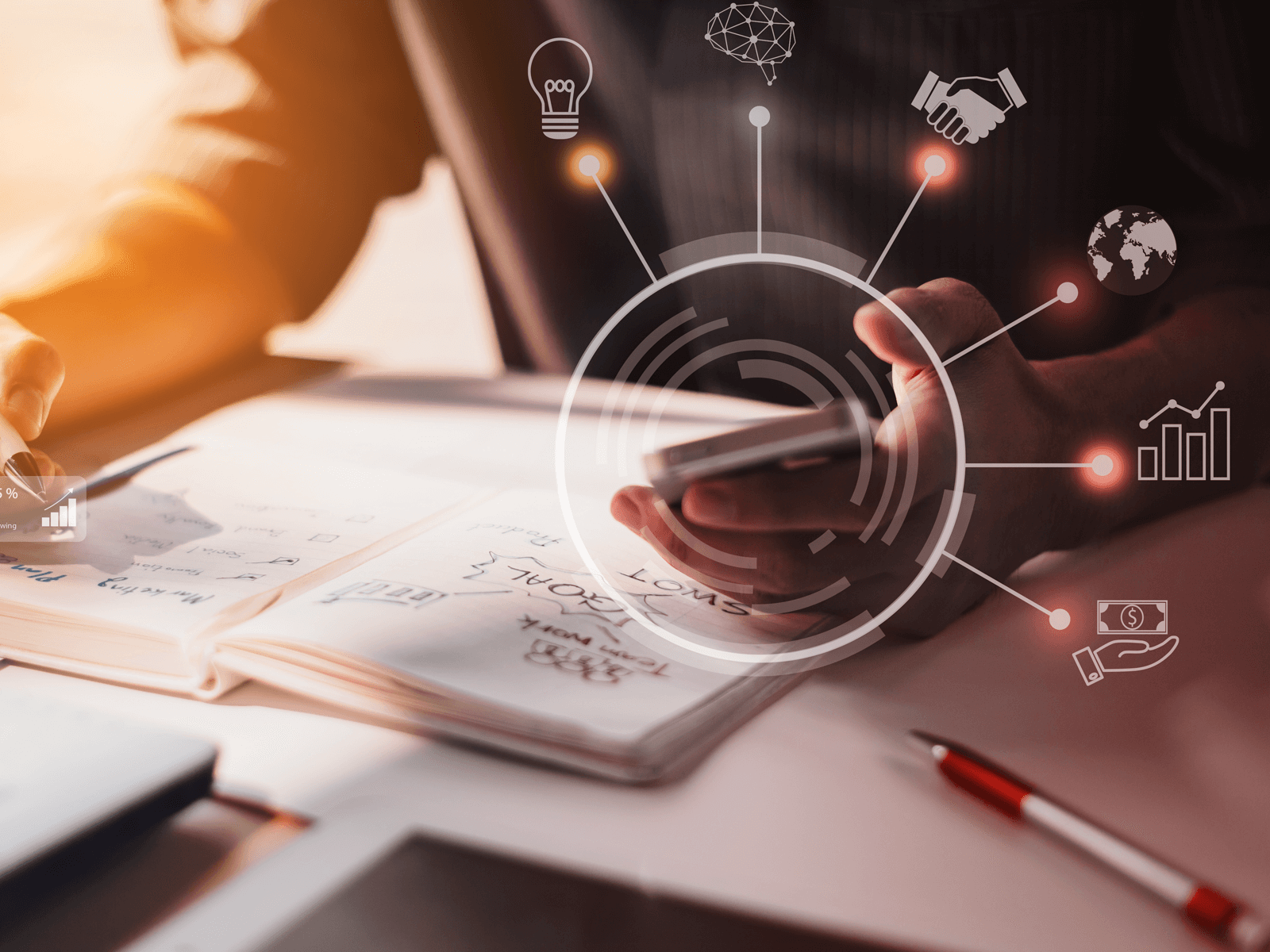 Then… WHO IS AN SAP CONSULTANT?
A consultant is in charge of translating business requirements into SAP solutions. They find a way to achieve the client's intended business goals. In doing so, they often stick to the SAP system standard, but also modify it to better suit the specifics of the company. During conceptual work, the consultant designs solutions, hence the term solution architect, which is often used to describe them and which became the basis of HICRON's slogan: Vision Architect, Solution Maker.
WHO IS A SOLUTION ARCHITECT?
A solution architect is a common term in the SAP industry. It is customary to use it to refer to a consultant who ties together numerous works carried out within a single company. A solution architect makes sure that solutions from different modules have common, overarching goals, and that consultants working for individual modules do not design conflicting solutions. It is very often a person who binds the entire process, for example logistics – from purchasing, through production, to sales – so that each of these stages can form a coherent whole.
WHAT STUDIES TO FINISH TO BECOME A CONSULTANT?
Any studies. In the team that I currently represent, we have over forty people with degrees from various fields of study. We have graduates in economics, finance, management, logistics, as well as from the University of Physical Education or German studies. I myself graduated from Agricultural and Forest Technology at the University of Life Sciences.
WHAT QUALITIES DO YOU NEED TO BECOME A CONSULTANT?
What consultants have in common is the willingness to learn new solutions, analytical thinking, and openness towards the client and solving their problems. For me, when recruiting new people to the team, these are the key aspects. A consultant has both soft and very analytical skills – they should be able to present themselves and conduct trainings. They should also have insight and tenacity to solve problems. Sometimes clients' goals require a lot of thought and reaching for unconventional solutions.
HOW DOES SOMEONE DECIDE TO BECOME AN SAP CONSULTANT?
It is often a matter of coincidence. For example, someone works for a company that is just starting to implement SAP, and that's how they first encounter consultants. Sometimes it may happen that the person already works for a company with SAP, but only operates on the user's side. This partial knowledge of the system, however, makes them eager to learn more.
WHAT TO DO TO BECOME A CONSULTANT?
If you have already met some consultants – it is best to ask about junior positions in the companies they represent. Such people are really in demand. We do not always need only specialists with twenty years of experience and knowledge of five modules. It is worth responding to advertisements, but also contacting a company that we like, even if it has not really announced that it is looking for someone. It is also good practice to contact recruiters or team leaders via LinkedIn.
WHAT IS THE CAREER PATH OF AN SAP CONSULTANT?
A person hired for a junior position has certain predispositions to be a consultant, but does not need to have any modular knowledge. They receive materials, support, and time to acquire this knowledge, and finally pass a certification exam to confirm the knowledge acquired. In my team, I try to make sure that juniors take the exam in their first year. However, it all depends on the project situation of the junior in question. Passing the exam alone does not guarantee promotion. We also take into account the evaluations of the people with whom the junior works.

Promotion to this position usually takes place after a few years, depending on the specifics and standards of the company. At this stage, the consultant is becoming more independent, although they still require the support of more experienced people. In smaller projects, they may be responsible for an entire module, but most often they focus on specific issues. This stage takes about two to three years.

A very experienced consultant who can, for example, be a lead in an entire sales stream. They can lead a team of consultants, distribute their work, and be the architect of an entire stream.

This is someone who usually knows a few additional modules. Most often they play the role of the aforementioned solution architect.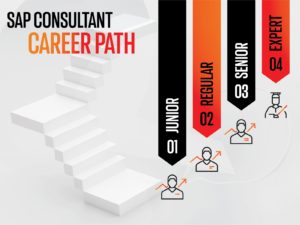 WHAT EARNINGS CAN AN SAP CONSULTANT EXPECT?
It is certainly a well-paying job if you get through the initial stages. If someone becomes involved with the SAP industry for a longer period of time, and at the same time devotes their time and effort to developing skills and deepening their knowledge – their salary is sure to grow significantly.
IS THE JOB OF AN SAP CONSULTANT STABLE?
SAP is a universal system. Once acquired, SAP knowledge stays with the consultant, regardless of whether they change their company, start working on the client's side, or maybe choose to be a freelancer. Moreover, SAP has a very solid and stable position on the market and there are no indications that the situation will change. Personally, I think that investing time to acquire this knowledge is a good move.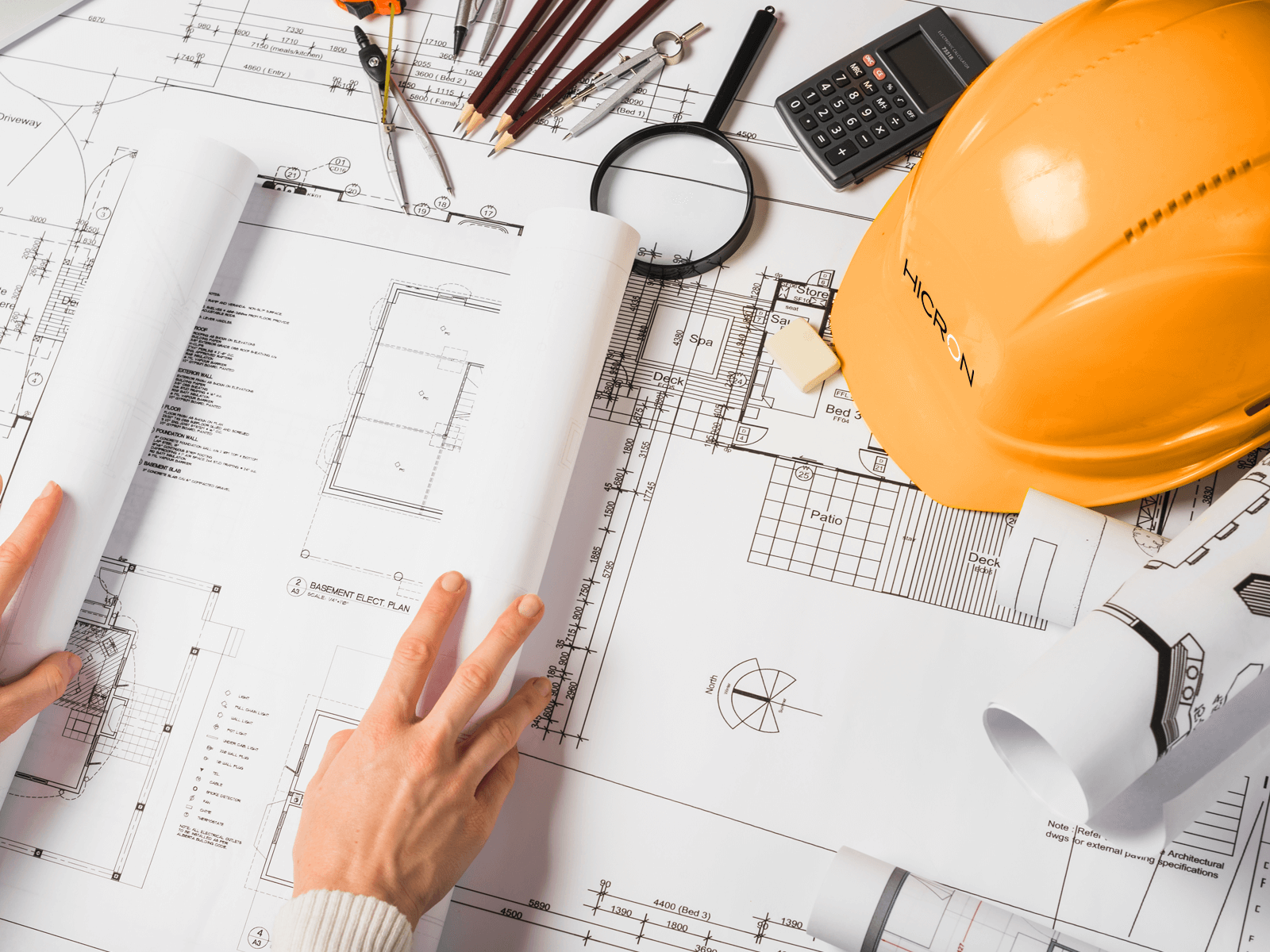 WHAT DOES VISION ARCHITECT, SOLUTION MAKER MEAN?
It is often the case that the first business puzzle, or client's challenge, is solved by an advisor or solution architect. Then it is time for a business consultant to translate the solution of the puzzle into the system capabilities of a given module and determine what, if anything, we can do. Then comes the implementation of the project, and at this stage the role of the implementation consultant may end. But the function of the Trusted Advisor remains active all the time. These roles can be combined in various ways and configurations in one or more individuals.
The slogan Vision Architect, Solution Maker is mainly reflected in the work of a consultant at the beginning of our project work. SAP system implementation is not just about getting the system up and running, but more importantly, about helping the client achieve their business goals. It is about providing comfort on their terms, using state-of-the-art solutions.
CAN THE CLIENT COUNT ON PERMANENT COOPERATION WITH ONE CONSULTANT?
It happens. We refer to such consultants, trusted by specific companies, as Trusted Advisors. This is an example of Hicron's holistic approach to our clients' business. In our organization, we try to look at cooperation more broadly than just the here and now. We care about long-term relationships. When implementing even minor improvements, we talk to the client about many aspects, suggest ideas, and together we think about possible scenarios for further implementations and business development. We listen to the client's challenges and problems and try to deal with them using known and proposed solutions. We try to take care of the client's entire business vision, not just its individual fragments.
WHAT DOES A CONSULTANT'S STANDARD WORKDAY LOOK LIKE?
I like this question. It is often asked by candidates during job interviews. That's why I already have an answer prepared: there is no standard working day for a consultant. One day the standard will be clicking in the system and preparing tests, another day it may be a meeting with a client about their business processes, then a different client, different industry, different tests, and maybe even a different continent…
DOES AN SAP CONSULTANT TRAVEL A LOT?
Before the pandemic, even 50-60% of a consultant's working time was sometimes spent on business trips. These realities have now changed. The clients themselves often ask for remote work, which is why this time has decreased to about 25%. We are talking about trips to companies whose headquarters are located in the same city or province, at the other end of Poland, as well as those in Australia or the United States. Business trips are an advantage for some, a disadvantage for others – it depends on who is looking for what and what stage of life they are in. That is why I think it is very important to add at this point that at Hicron we do not force anyone to travel. We agree and plan trips together and in advance.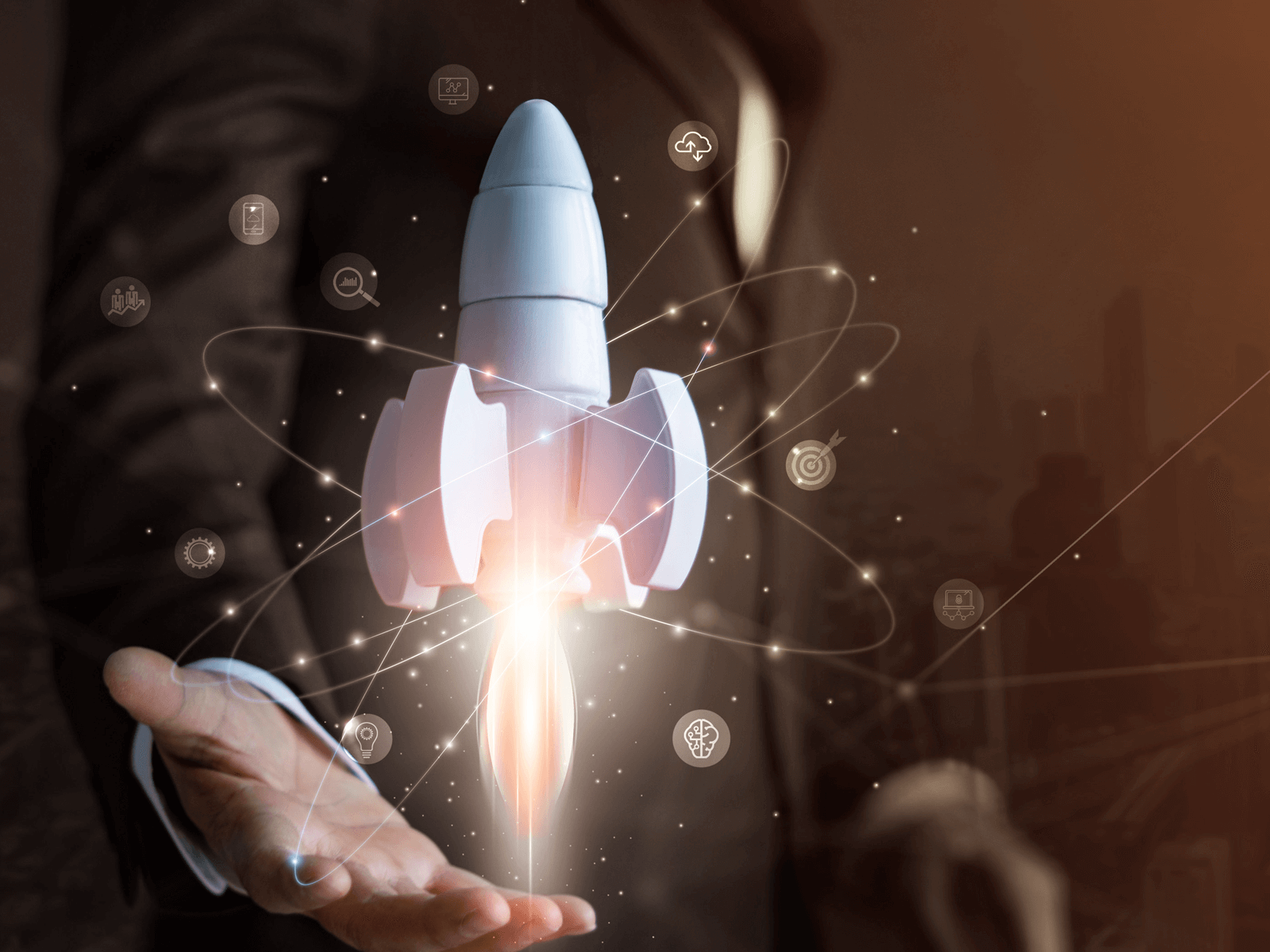 WHAT IS THE MOST EXCITING AND REWARDING MOMENT IN A CONSULTANT'S WORK?
Personally, I really like the beginning, namely setting the client's goal and gathering their business requirements. It is always exciting for me, because you meet new people, often a new industry and issues, and then you try to solve the puzzle of how to translate this knowledge into SAP standards.
But certainly a very exciting moment – concentrating this excitement in a short period of time – is the so-called go live, or system launch. There is nothing better than watching our changes take effect and start working, and the client says: "yes, that's what we wanted; I'm happy with that". Of course, this is also the most stressful moment.
HOW DID YOU START YOUR WORK AS A CONSULTANT?
I found out about SAP by accident while finishing my studies. A friend told me that there were two companies in Poznań dealing with implementations of this type and suggested that I apply to them. That's how I ended up at Hicron eleven years ago. I started as a total junior, and it is interesting to note that I was interviewed via Skype. So you could say that I was recruited online even before it became trendy.
HOW MANY PEOPLE ARE ON YOUR TEAM?
About 45 consultants, including 14 women. We often work online from locations all over Poland – Warsaw, Poznań, Gdańsk, Łódź, Sanok, Katowice, Głogów… etc.
IS THERE A GROWING INTEREST IN THE PROFESSION AMONG WOMEN?
I haven't noticed this trend growing among recent female graduates. From my observations, many women already with some professional experience apply for positions related to finance modules. In recent recruitment processes, the ratio of candidates of both sexes has been very even.
TWO PIECES OF ADVICE FOR JUNIOR APPLICANTS:
Taking some courses available on the Internet, watching a few instructional videos, or completing postgraduate studies in SAP is an additional advantage in the recruitment process. It's also a way to see if it's definitely something you're interested in.

I recommend humility. It is difficult, because during recruitment interviews you need to advertise yourself, but when applying for a junior position, it is better not to pretend to be an expert. Openly admitting your lack of knowledge in a given area and declaring a willingness to learn – this is an approach that I greatly appreciate in candidates.