Honored once again
Just like in 2019, Hicron was awarded the Ambassador of the Polish Economy distinction in the exporter category in 2020. Receiving this title again is even more satisfying, as it confirms the jury's good opinion about our activities. What is more, the title is awarded by entrepreneurs and representatives of global companies, which makes us even more proud of their recognition.
International reach
One of Hicron's strategies is to strengthen its influence and expand globally – we want to develop our companies in foreign locations. We tested a model of cooperation involving temporary relocation of staff, remote support, and employment of local experts. It worked great, for example, at Honda in Australia, where we recently hired two experts. We also provide ongoing services to clients in the USA, Asia, Western and Eastern Europe, Scandinavia, and MENA countries.
Until recently, the aforementioned collaborations would not have been possible. Today, thanks to remote work and our introduction of the 24/5 model, our clients have unlimited access to Hicron's services, regardless of distance and time zones. This enhances Hicron's ability to work with international clients, which we continue to develop. Location is no longer the main criterion for choosing a business partner, but rather the quality of service, so we are all the more pleased that foreign companies are choosing to cooperate with Hicron.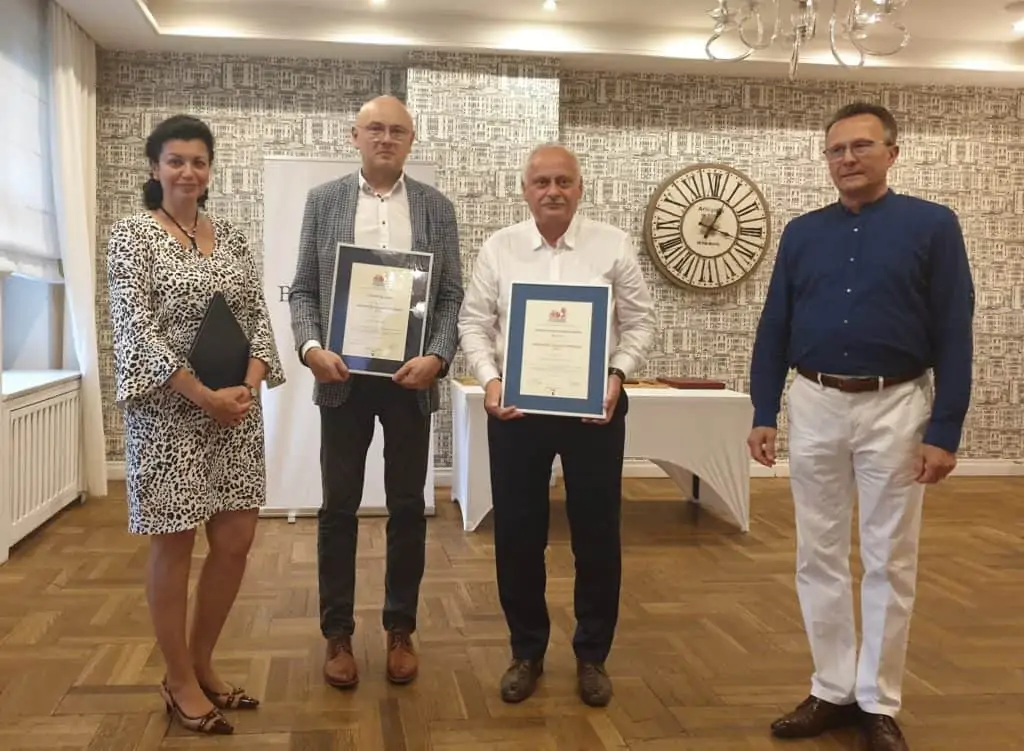 Experts in export
The award category itself proves that our expansion to international markets is noticeable, and our services outside Poland are appreciated. Each year Hicron establishes new partnerships with large companies abroad. Our services reach all corners of the world, from Europe to Asia, Australia, and the USA. Expansion to foreign markets is an opportunity to build our position in the world, but also to represent Poland as a place where reliable companies operate. The award from BCC proves that this is exactly how we are perceived. We consider this a great honor and success.
On 23 July 2021, during the Summer Meeting of the Lower Silesian BCC Lodge, the award on behalf of Hicron was received by Remigiusz Efinowicz, Managing Partner and Executive Director for Sales:
This award is further proof that continuous development is worth the effort. Such distinctions always drive us to action, as they show that we are appreciated not only by our clients, but also by those who observe our activities from the outside as entrepreneur – he said.