Table of contents:

But first, let us take a look at the nature of ERP solutions. A good understanding of their functionalities, as well as knowledge of the technologies available, is often crucial to choosing the right system.

ERP – find out what it is
An ERP (Enterprise Resource Planning) system is an integrated software solution that allows the management of a company's resources in all its areas of business. It consolidates various processes, such as the management of logistics, finances, customer service, employees, production, or goods. Above all, it allows the company to manage all its operations, data, and resources using one central system, enabling more efficient monitoring and control of various business areas, such as payroll, accounting operations, or orders. In addition, ERP guarantees a unified, secure, and consistent database, which facilitates reporting and statistical analysis and ensures better control over each area of the company's operations.

Types of ERP systems
Among the solutions available on the market, there are many worth considering. Determining the company's needs and the requirements that the software should meet will help in making the right decision and choosing a particular solution.
Cloud ERP is currently one of the most popular ERP solutions, due to its lower implementation costs, easier scalability, and broader compatibility with existing tools, which allows the creation of an integrated system. Currently used by companies of all sizes, this subscription-based software runs in the cloud, freeing the client from the need to worry about space for data storage – the ERP system provider takes care of maintenance, updates, and environment security.
On-premise ERP is the most standard solution (typically used by small and medium-sized organizations), in which the supervision of the system is handled by the client. As a rule, its implementation is carried out in designated locations and data centers. Both the installation of the software and the maintenance work on the technologies is also handled by the client.
Hybrid ERP is a combination of the two previous models, addressing the specific needs of the enterprise. Some applications and data are stored locally, while others are stored in the cloud, allowing process management to be customized to the needs of the enterprise.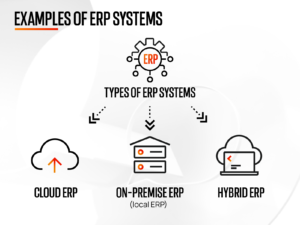 Ensuring that the ERP software meets the needs of the organization
Ensuring that the ERP software meets the needs of the organization
When it comes to selecting an ERP system, it is not enough to have a good knowledge of the available solutions and to analyze them thoroughly. The most fundamental task for the team involved in the implementation of an ERP system is to find out the requirements of the client's organization. To streamline this step, it is useful to provide the implementation partner with a list of business needs, focusing on the following elements:
Business process analysis consists in identifying the departments that will benefit the most from the quality improvement and process systematization offered by a specific ERP system.
Identifying employee needs involves gathering the opinions and requirements of key employees responsible for specific areas (such as customer service specialists, managers, salespeople, HR and payroll supervisors, or financial strategists). Listening to their needs and expectations concerning the desired system features can be crucial.
Diagnosing the shortcomings of the currently used software can be facilitated by comparing the organization's current solution with those under consideration. This helps to identify areas where functionality is impaired and where performance can be improved by the new ERP system.
The next step is to determine priorities by identifying the features and modules that are necessary for a given business and required as part of the ERP implementation.
Market analysis consists in comparing the functionalities and capabilities of the ERP systems available on the market and considering issues such as the associated implementation costs and maintenance terms.
Expert opinions may seem optional, but are often invaluable; consulting ERP specialists with experience in providing solutions to similar businesses can greatly facilitate the implementation process.
Gathering documentation is an essential stage of any implementation and involves the collection of detailed documentation concerning all the legal and technological requirements of the organization so that it can be handed over to the company carrying out the implementation.
Choosing an ERP system – things to consider
Every business investment should be thoroughly considered, and the same holds true for the selection of a suitable ERP system. Before making a decision regarding the purchase and implementation of specific software, several important aspects should be analyzed.
The role of industry-specific factors in choosing an ERP system
Every industry is different and has its own distinctive needs and operating characteristics. These differences stem from the degree of their specialization, the activities they perform, as well as their individual business processes. Therefore, it is necessary to understand the distinctive characteristics of these industries and take them into account when selecting an ERP system. Below are examples of some of the most common business areas and their needs that should be met by the chosen ERP.
Manufacturing. The work of manufacturing companies involves the application of advanced strategies for planning production, managing resources, monitoring manufacturing processes, and controlling customer needs. Their operation depends on many variables, so it requires solid management and the maintenance of very detailed schedules. ERP systems designed for this sector should provide specialized modules and tools necessary to control production processes.
Trade. Companies engaging in trade need to deliver specific products to specific locations, which requires efficient supply chain planning, inventory control, order management, and customer service. ERPs that support such organizations should include modules that facilitate logistics planning, resource management, synchronized operation of all outlets, as well as collection of experiences, user feedback, and various customer data.
Services. This industry is represented by consulting, marketing, and IT companies. Their activities include tracking projects, managing human resources, processing timesheets, and controlling documentation. In this case, the right ERP solution should include modules that ensure that all these activities are synchronized.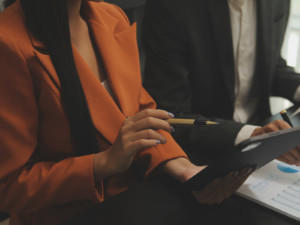 Industry specificity and ERP system selection
The decision whether to invest in a specific ERP system depends on many factors. After determining the organization's needs in terms of its business area and strategy, the search should be narrowed down by selecting a solution that fits the size of the company. Here are some examples of functionalities that an ERP should have depending on the size of the organization:
Small companies. Due to the scope of their operations, smaller companies need comprehensive solutions that contain all necessary features. As their financial, human, and logistical resources may be limited, the selected ERP system should provide them with holistic support.
Mid-sized companies require slightly more advanced solutions that not only integrate the different areas of the company's functioning, but also ensure that they can be managed with precision. The role of the ERP system in this case is to facilitate not only the company's operations, but also its internal communication.
For large companies, it is essential that the ERP system is as technologically advanced as possible, ensuring maximum automation and continuous updates. Large companies are constantly expanding their databases and business areas, hiring more employees and renting new warehouses, while maintaining an income that ensures not only stabilization but also continuous development and revenue growth. It is also critical that the ERP system used in organizations of this size is integrated with other technologies already in place.
The issue of industry requirements
A fundamental consideration when choosing an ERP system is the return on investment, which should provide a significant boost to the company's bottom line. The decision to implement a particular technology should take into account the industry's requirements and processes. It is, therefore, essential to choose the right implementation partner who has the experience to help you choose the right solution. A good partner will also ensure that the entire implementation project is adapted to the organization's operating conditions. The system must be properly integrated with the existing tools and technologies, and the entire process should be smooth and gradual.
Only experienced implementation partners whose bread and butter is the installation, customization and support of ERP systems can guarantee increased operational efficiency as well as improvements in many other aspects of the business. Properly tailored software improves supply chain management, boosts sales, accelerates production, strengthens customer relations, increases operational efficiency, and ultimately bolsters the company's market position.
Improving industry data analysis
ERP systems can help you store and interpret industry data more efficiently. The following are examples of functionalities that support industry analytics:
Report automation enables the automatic generation of key performance indicator (KPI) reports on sales, financials, purchasing, production, or employee statistics, facilitating more efficient control of company performance.
Data centralization allows all information and documentation to be collected in one place so that any authorized user can access it at any time, making it easier to store, update, and access data.
Advanced data analytics. Some ERP systems offer or can be integrated with analytical modules that enable various types of analysis, including predictive analysis, to help make better business decisions.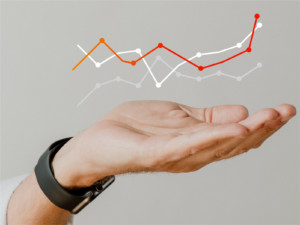 The advantages of adapting an ERP system to the specifics of the industry are therefore clear and encouraging. A properly selected tool not only boosts revenues but also improves the organization's strategy, increases its competitiveness, and facilitates the functioning of the entire company environment. The result is satisfied managers, employees and, above all, customers.

Why is SAP S/4HANA the best choice?
As one of the largest providers of state-of-the-art ERP systems, SAP offers the highly advanced SAP S/4HANA software. It can be tailored to any industry, ensures seamless data flow and security, and makes data accessible anytime, anywhere.
The advantages of SAP S/4HANA include:
Innovative features. The system is constantly updated to ensure the highest quality of service and facilitate the growth of the client's business. Updates are applied to each module so that the tool adapts to legal, accounting, production, or logistical changes.
Lower implementation and maintenance costs. The Cloud version of the software requires no additional hardware support. Upgrade and maintenance costs are also reduced and are included in the subscription price of the Cloud version.
Ease of use and maximum automation. The solution allows you to easily integrate the applications you already have with SAP S/4HNA (which also runs on mobile devices) and automate many processes, boosting the efficiency of your teams.
Continuous enhancements and new features. The solution is constantly updated and adapted to changing technologies, as are the system modules. Changes are delivered to all clients at the same time so that all users enjoy the same software quality. As a result, all innovations with SAP S/4HANA happen at a very fast pace.
Real-time analytics and reporting. The system is designed to give users access to big data, a treasure trove of information that would otherwise take much time and effort to find. In addition, SAP S/4HANA enables the creation of real-time analytics, based on reports, so that users overseeing specific projects can quickly and accurately spot and define trends, anticipate changes, and automate processes. This promotes accurate decision‑making, efficient resource management, and continuous improvement of customer service.
Compliance with industry requirements and customized features. The solution is equipped with industry modules tailored to the specific scope of operations of specific business sectors and ready to meet specialized business needs. The system can also be configured to meet individual user and industry requirements and can be integrated with external systems (e.g., CRM). In addition, SAP S/4HANA takes into account industry‑specific and general regulations, continuously updating data and maintaining compliance with applicable laws.
Integration with SAP tools and ecosystem. SAP S/4HANA is one of many components of the SAP ecosystem, which means that it can be integrated with other SAP tools. For example, it can be combined with SAP Fiori to provide an easy-to-use mobile and web experience.
Security. The single-vendor, single-system storage environment as well as the improved comprehensiveness, better cooperation, and more stable connections between ERP systems offered by the cloud versions make SAP S/4HANA one of the most secure spaces for storing vital corporate information. The operation of the tools is tightly interconnected and stable, making them more resistant to attacks at integration points.
Rapid implementation. Implementing SAP S/4HANA is significantly faster than installing an on-premise ERP system. The SaaS provider provides the necessary hardware, software, and skilled specialists throughout the process, eliminating potential errors, outages, and equipment inefficiencies.
Intelligent technologies. SAP S/4HANA is a cutting-edge system that leverages technologies such as machine learning, artificial intelligence, robotic process automation (RPA), and the Internet of Things (IOT) to provide users with a market-driven environment that supports them in their daily work.
Practical examples of the benefits offered by SAP S/4HANA in different industries
Organizations and their needs vary greatly. Their requirements may seem impossible to reconcile within a single ERP environment. However, the versatility of SAP S/4HANA makes it possible to meet the expectations of even the most demanding organizations.
Here are some examples of the benefits that SAP's cloud ERP system brings to specific industries:
Production: oversight and optimization of manufacturing costs, integration of production departments with other areas in the company (finance, accounting, logistics, human resources); improved inventory and resource control.
Pharmacy: strict adherence to laws and regulations and compliance with safety, manufacturing, and product approval rules; effective oversight of the life cycle of products (expiration date control, clinical trials).
Trade: systematization and streamlined operation of the supply chain; accelerated order fulfillment through automation; improved sales processes, more efficient control of product pricing, and enhanced user experience; transparency of commercial and financial data, improving the effectiveness of sales strategies.
Services: more efficient project planning and resource management; better oversight of staff and more efficient summarization of work time; improvements in customer service made possible by, e.g., gathering more accurate data on customer preferences.
How does industry specificity affect the choice of an ERP system?
Choosing the right ERP solution definitely depends on the very individual needs of companies. It is, therefore, essential to determine the unique requirements of the organization when making such a key decision. Every manager strives for recurring and even increasing sales results, a widening group of customers, and a list of regular, satisfied clients. An ERP system properly selected to the nature of the industry guarantees success in these endeavors and keeps company data secure.
Regardless of the final choice concerning the version of the SAP cloud software, this is definitely a stable and promising direction. Public Cloud offers users ready-made scenarios that have been designed, reviewed, and tested by experts, which frees teams from the responsibility for the entire process. Private Cloud, on the other hand, is a version that offers users more freedom and the ability to tailor the implementation very individually to the organization's needs. To make the right decision, it is always advisable to discuss this choice with consultants handling the implementation.

Hicron – your ERP implementation partner!
Are you wondering which ERP system to choose? Are you looking for assistance in selecting a solution tailored to your company's specific needs? Hicron experts, with sixteen years of implementation experience, will help you select, implement, and maintain an ERP environment tailored to your business. Contact Hicron consultants – they will be happy to answer all your questions!

FAQ
What is an ERP system?
It is an integrated software system that enables the coordination and monitoring of company resources in one place. It brings together a wide variety of business processes, such as production, management, transportation, finance, and human resources.
Which ERP software is the best fit for your business?
The selection a particular ERP system depends on the individual needs of the company. Experienced implementation experts can help you choose the right solution and implement it with confidence.
What are the most important functions of an ERP system?
The main applications of ERP systems include: reporting and analyzing data collected by the company; organizing processes related to finance, accounting, and bookkeeping; integrating information collected in the system environment to create a central data source; monitoring and maintaining the quality of business processes; controlling the supply chain; and managing customer relations.
Source:
https://www.sap.com/products/erp/what-is-erp/erp-benefits.html