Atlassian gives you this option with the Atlassian Marketplace add-on store. The producer offers more than 5,000 add-ons, which makes it possible to find extensions that respond to the needs of any enterprise. However, the wealth of extensions on offer can also be a challenge. In such a situation, it is important to follow several rules and rely on trusted advisors.
What are add-ons and what do they offer when implemented in an organization? How to manage them effectively and how to match them to an Atlassian system?
What are add-ons?
The Australian producer continues to develop its brand and also provides others with development opportunities. Its users have access to the Atlassian Marketplace platform, where they can find add-ons that extend the functionality of software. These add-ons are created not only by Atlassian developers, but also by its partners. This is why the extensions can be used for a wide range of applications, and their collection is constantly growing. They are designed by developers from different companies with a variety of requirements in mind. The add-on designers are quick to respond to user needs. The most popular add-ons help to personalize the software provided by Atlassian by offering the ability to customize the appearance of the tool. In addition, these tools support users' work with new reports and data analysis, significantly speeding up operations and making the system even more convenient to use.
What should you look for when choosing an add-on?
Together with our Atlassian experts, we prepared a list of the most important issues to consider when choosing add-ons.
1. Is the system standard really insufficient to meet the expectations of business users? Is there another application with the same/similar functionality?
Often business users are not familiar with every functionality of the add-ons already installed or of the system itself. In such a case, the best way to help a user is not to install an additional add-on, but to provide a short training session on how to use the tool in a specific way. Every new application is an additional administrative cost – configuration from the administrator's side or time spent on upgrades in the case of On-Premise systems. In such situations, it is a good idea to explore the possibilities offered by the existing system, and install add-ons only if deficiencies are detected.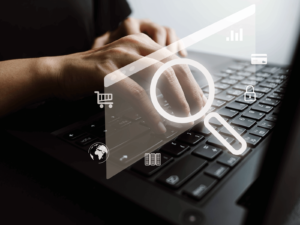 2. How many users will use the add-on?
This is a particularly important question when it comes to optimizing system maintenance costs. Regardless of whether we are talking about Atlassian Cloud or On-Premise systems, the cost of an add-on is not based on the number of people actively using it, but on all licensed users in the system. Therefore, it is reasonable to ask whether, for example, in an organization with 1000 users, it is worth installing an application for a team of 5 people? The answer is never unequivocal, as it depends on many factors. With such an undertaking, it is worth considering the financial aspect.